ABCbookworks.com
Linda McNeil's website for Handmade Books and Papermaking

My entire art career I have been enthralled with miniature paintings, popups, etc. I have enjoyed the challenge of developing some miniature and unique format books. At this point most of them are one of a kind or a very small edition. I have incorporated them into artist statements. I have also devised miniature books to house my watercolor paintings. You can see some of them below.
Papermaking is an ancient art that is gaining popularity. I have researched and experiment with ancient japanese and oriental methods of making paper. But one of my enjoyable pastimes is actually growing Egyptian papyrus in my backyard fish pond so I can make papyrus rolls.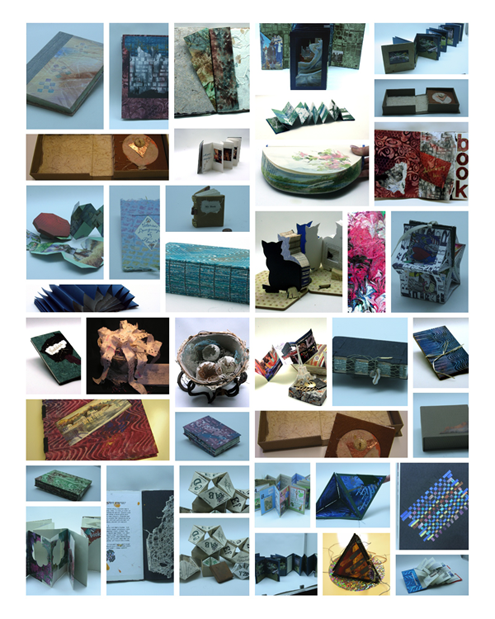 Please go to abcbooks.com to see more details