Linda McNeil's website:
Brushcolor.com

As an artist, I draw a great deal from my interaction with mother nature
and the people and projects I have been involved with throughout my lifetime.

Looking at nature reminds me of the fragility and beauty of life within the circle of nature's rhythmic unity.

I find great enjoyment in all aspects of history and want to preserve the unique buildings
and still moments of beauty for future enjoyment.

I also like to experiment with the magical qualities of watercolor
creating "happy accidents"that illustrate the fluidity of transparent color.

Creating miniaturized glimpses of nature provide a challenge.

And lastly, I like to stretch the potential of the medium
and combine various media to create something unique.

WITH MY ART, I INVITE YOU TO STOP, LOOK, AND PONDER,
AND IN DOING SO STAY IN TOUCH WITH
THAT PART OF NATURE THAT MAKES US HUMAN.
******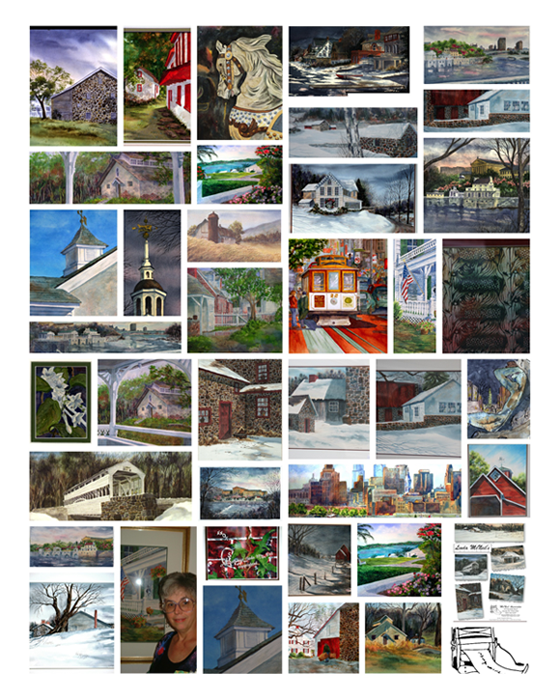 Please go to brushcolor.com to see my artwork